1000MG CREATINE MONOHYDRATE
BOOST RECOVERY
BUILD MUSCLE
VEGAN/GLUTEN-FREE
Regular price
Sale price
$ 17.99
Unit price
per
30 Day Money Back Guarantee
DIRECTIONS

As a dietary supplement, take 2 capsules with water or beverage of your choice. Consume throughout the day to reach your desired daily creatine intake goals. Warning: Not for use by those with pre-existing medical conditions; those taking any medications or those under the age of 18. Keep out of reach of children and pets. Store in a dry place away from direct sunlight. * These statements have not been evaluated by the Food and Drug Administration. This product is not intended to diagnose, treat, cure or prevent any disease.
SHIPPING

We only ship to locations within the United States. For international customers, please check out our Where to Buy page to see where EVLution Nutrition products are sold in your country.

Our team normally processes orders within 24-48 hours after they are placed. Please see below for normal shipping estimates after the order has been processed.

Contiguous US:
Standard Shipping: 5-7 business days

Alaska & Hawaii:
Standard Shipping: 7-10 business days

PLEASE NOTE: Carriers may experience shipping delays from time to time. So while we make every effort to get your order to you as soon as possible, delays may occur so please allow extra time for delivery.

IMPORTANT: Your order may be shipped in multiple packages and/or deliveries. If you have not received your full order with the first delivery, don't worry as the rest of your order should arrive within 1-2 business days afterwards.
View full details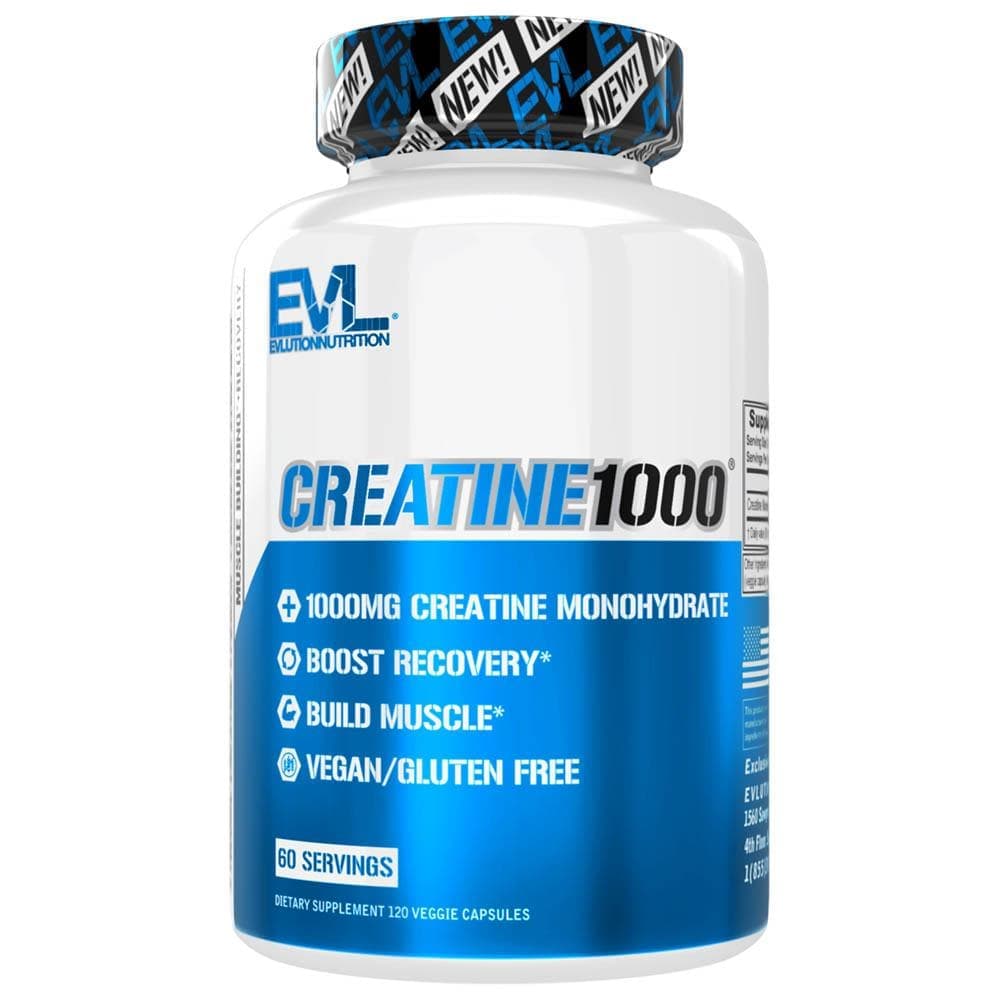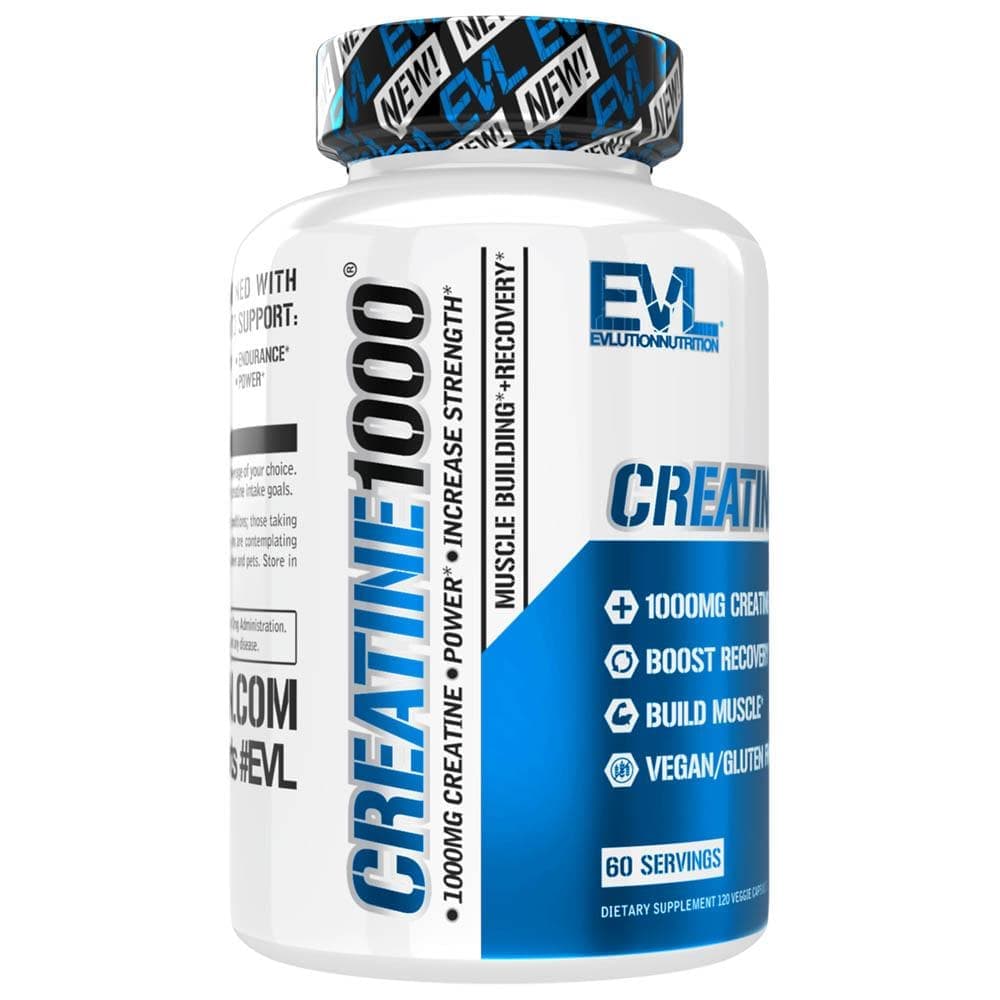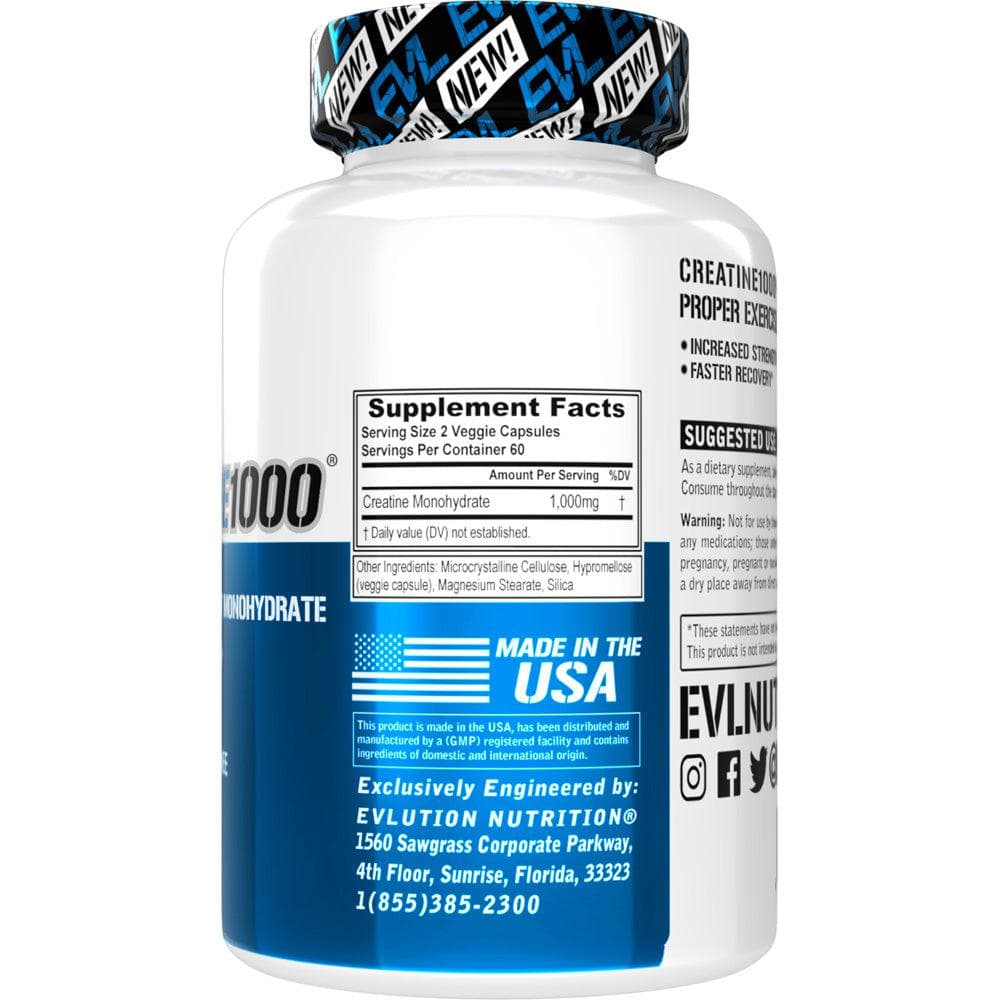 WHAT MAKES CREATINE BETTER?
Lean Muscle Growth
Creatine is known as one of the most effective supplements for gaining muscle mass and supporting muscle fiber growth. Creatine boosts the body's protein synthesis within the muscle fibers, which can improve your muscle mass. Triggering muscles to grow occurs when they are overloaded under intense exercise. Creatine enables you to push harder and heavier to naturally trigger bigger, better muscle gains.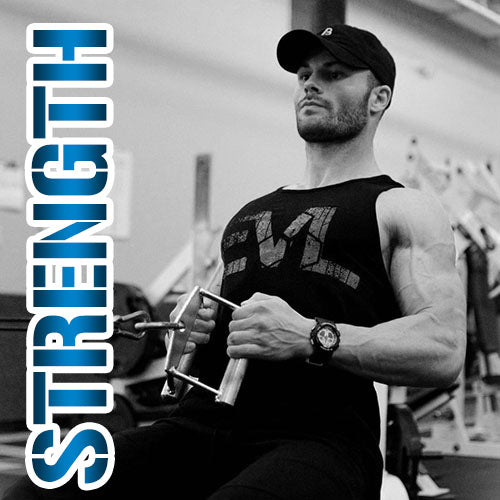 Peak Performance
Creatine is one of the most effective supplements to raise your performance during high-intensity training by boosting production of ATP and buffering lactic acid build up, allowing for longer, stronger workouts. Intense sets and reps are powered by the energy molecule ATP, a compound found in muscle which the muscle breaks down into energy to fuel muscle contractions. Creatine also elevates muscle cell hydration, enabling more amino acids into the muscle that can increase the muscle's performance level and duration.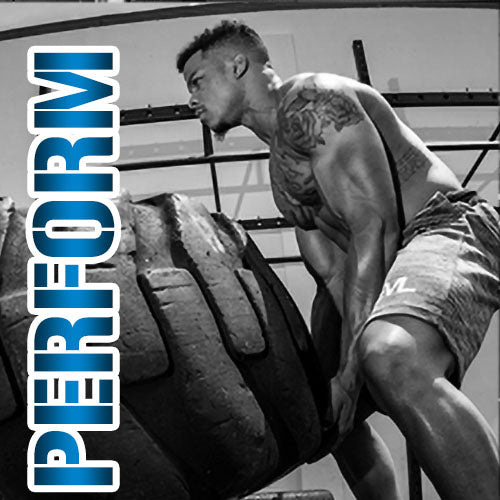 Fuel Your Strength
Creatine is one of the most researched supplements to boost strength and power by increasing phosphocreatine levels, which in turn boosts ATP energy production. The higher stored ATP can be converted into more energy and muscle power. Creatine supplements can increase the total creatine content of muscle on an average of 20-30%, providing the fuel to take your training to a new level.
Brain Power
Just like your muscles, it takes a lot of energy and power to fuel your brain and that energy transfer utilizes ATP. Creatine has been found to have a key role in replenishing ATP levels in the brain. Supplementing with creatine monohydrate can increase phosphocreatine stores in your brain to help it produce more ATP. Higher creatine levels in the brain can support improved mental focus and performance.
HOW TO USE
As a dietary supplement, take 2 capsules with water or beverage of your choice. Consume throughout the day to reach your desired daily creatine intake goals.