INTENSE PUMPS*
NITRIC OXIDE ENHANCER*
PERFORMANCE AMPLIFIER*
GLUTEN FREE
Regular price
Sale price
$ 23.99
Unit price
per
30 Day Money Back Guarantee
DIRECTIONS

Add 1 serving to your pre-workout beverage 15-30 minutes before training. For endurance training, or weight training without stimulants, mix 1 serving with your intra workout or hydration beverage and consume throughout training. Warning: PumpMode is intended only for healthy adults above the age of 18. All individuals should consult a licensed healthcare practitioner before using this product. Consult your physician prior to using this product if you are taking any prescription or over-the-counter medication or supplements. Do not use this product if you are at risk or are being treated for any medical condition including, but not limited to: high or low blood pressure; cardiac arrhythmia; stroke; heart, liver, kidney or thyroid disease; seizure disorder; psychiatric disease; diabetes; difficulty urinating due to prostate enlargement or if you are taking a MAO inhibitor. The combined use of vasodilatory supplements or drugs and this product could cause an unsafe drop in blood pressure. Discontinue use and consult your healthcare professional if you experience any adverse reaction to this product. Keep out of reach of all children. Do not exceed recommended serving size or suggested use for any reason. Discontinue use 2 weeks prior to surgery. DO NOT USE if you are taking nitrates for chest pain, medications for erectile dysfunction (such as PDE-5 inhibitors), or other nitrate-containing dietary supplement. *These statements have not been evaluated by the Food and Drug Administration. This product is not intended to diagnose, treat, cure or prevent any disease.
SHIPPING

We only ship to locations within the United States. For international customers, please check out our Where to Buy page to see where EVLution Nutrition products are sold in your country.

Our team normally processes orders within 24-48 hours after they are placed. Please see below for normal shipping estimates after the order has been processed.

Contiguous US:
Standard Shipping: 5-7 business days

Alaska & Hawaii:
Standard Shipping: 7-10 business days

PLEASE NOTE: Carriers may experience shipping delays from time to time. So while we make every effort to get your order to you as soon as possible, delays may occur so please allow extra time for delivery.

IMPORTANT: Your order may be shipped in multiple packages and/or deliveries. If you have not received your full order with the first delivery, don't worry as the rest of your order should arrive within 1-2 business days afterwards.
View full details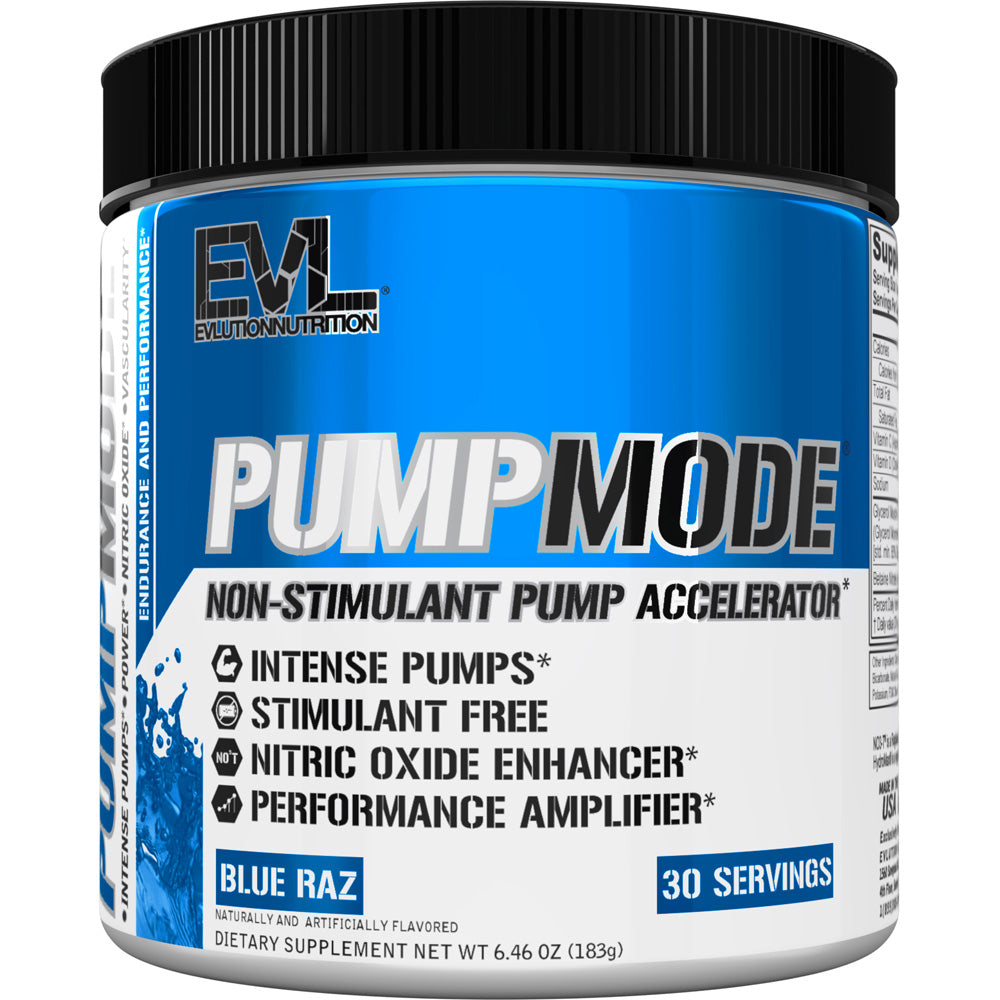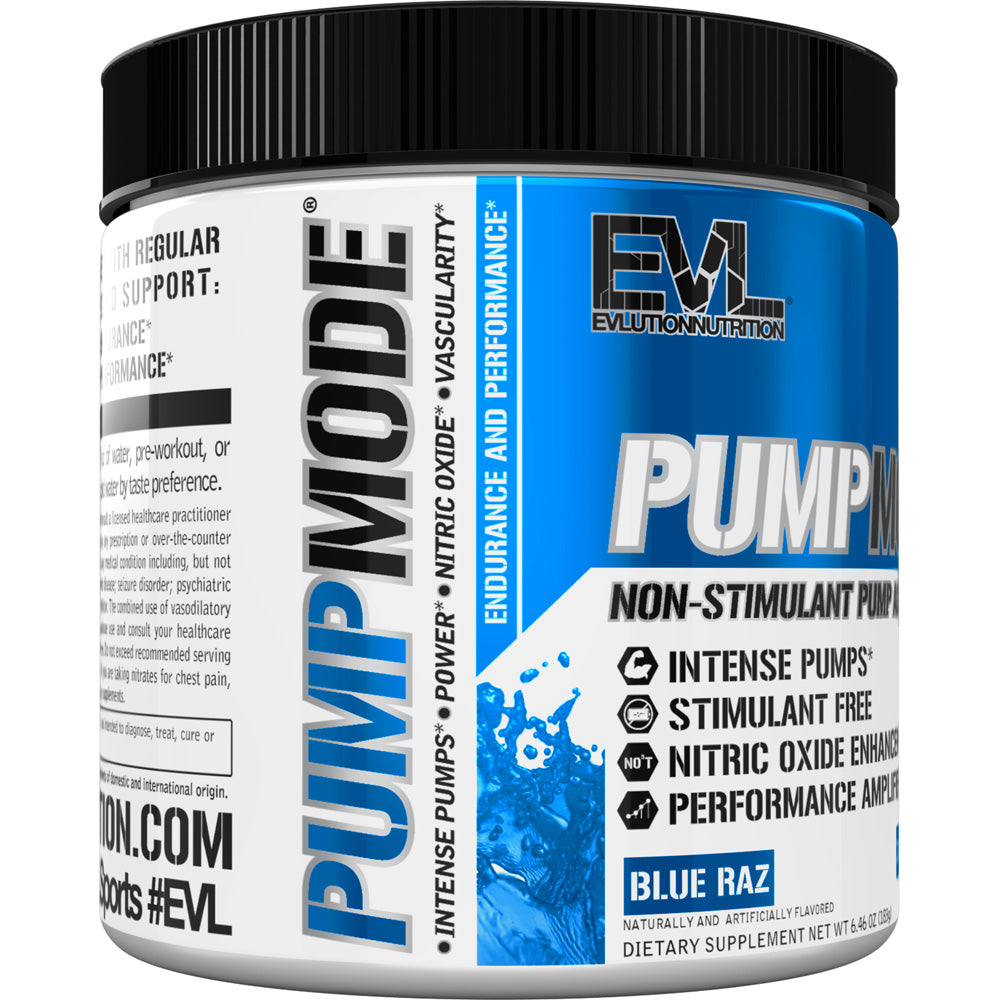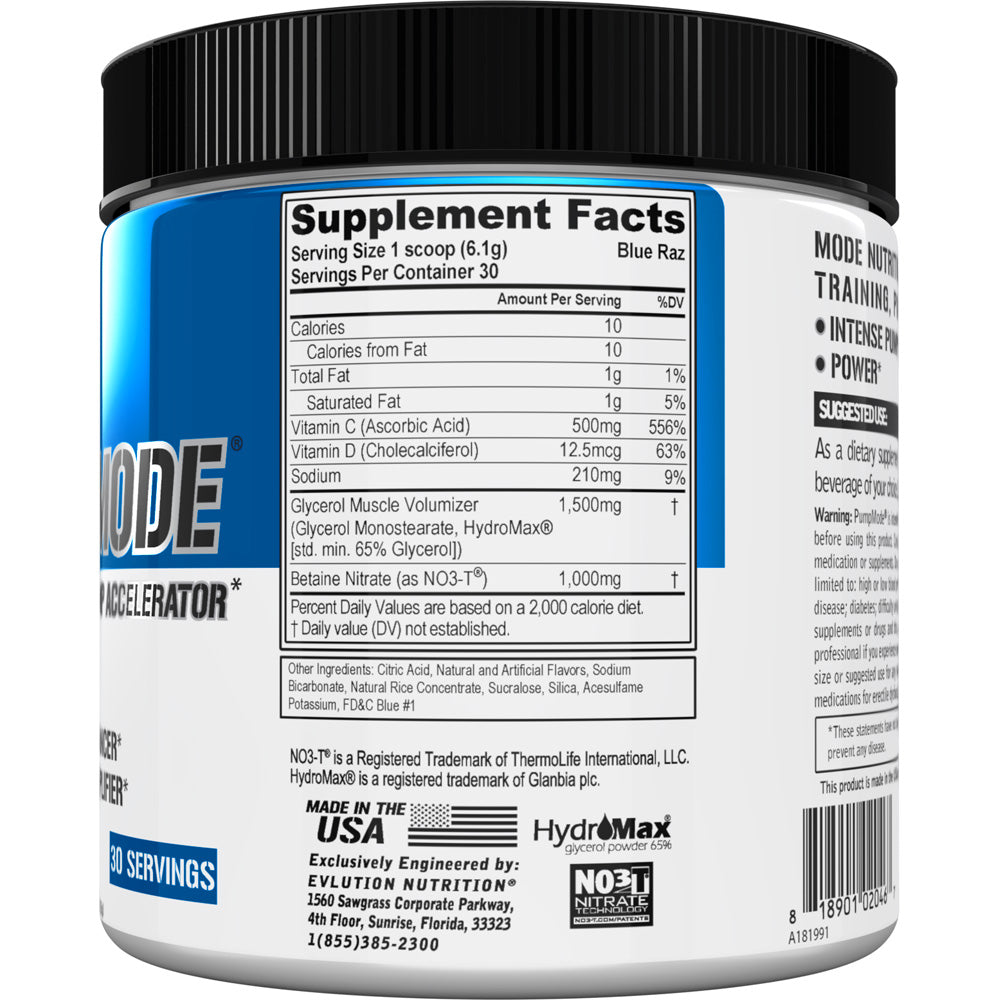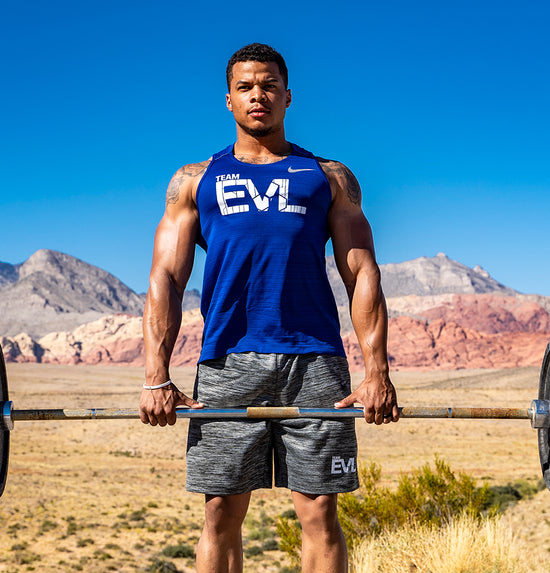 NITRIC OXIDE POWERHOUSE
NITRIC OXIDE POWERHOUSE Nitric Oxide (N.O.) is a molecule produced in the body that relaxes in the smooth inner muscles of blood vessels, widening them and increasing circulation & blood flow to your muscles. It's one of the most powerful performance boosting elements that fuels muscle pumps, plus enhances vascularity & oxygen levels to boost performance, endurance and recovery. PUMP MODE uses the most advanced new ingredients for N.O. production, including NO3T Betaine Nitrate which offers a superior mode of action by using a unique pathway to create nitric oxide versus older amino acid base pump ingredients. Plus, there's added antioxidants and vitamins to help sustain N.O. and stronger pumps throughout your workout!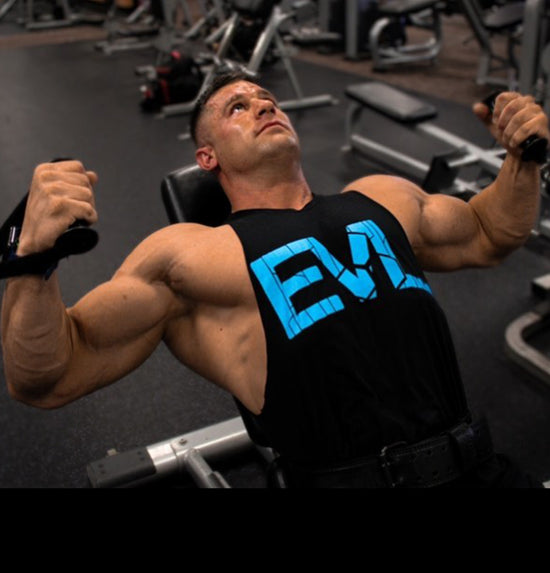 PUMPS AND HYDRATION
One of your workout's biggest payoffs is when blood starts flowing into your muscles, you see and feel a massive skin stretching pump! PUMP MODE takes this to another level using multiple stages of action to go beyond normal pump levels by boosting both blood flow and muscle hydration. New, innovative ingredient HYDROMAX delivers 10x the concentration of normal glycerol products and pulls large amounts of fluid into your muscle cells so they're extra hydrated. PUMP MODE amplifies blood flow and hydrates the muscles you train to give you the biggest muscle pumps and vein popping vascularity!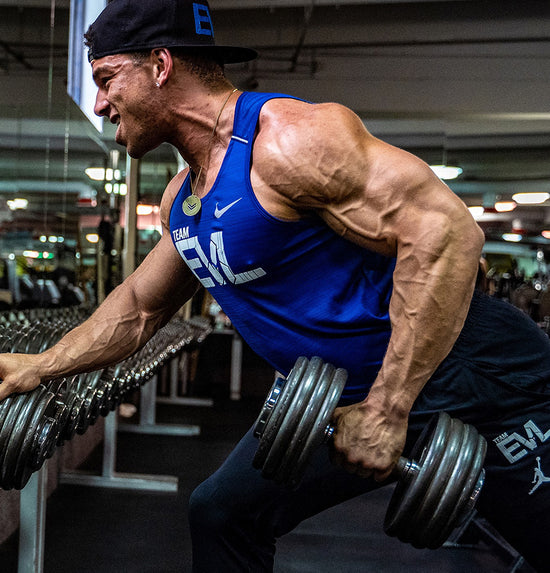 ENDURANCE & STRENGTH
ENDURANCE & STRENGTH When you're pushing yourself in the gym or out, the harder you go, the more oxygen in your body becomes the limiting factor. As you reach your limits, the body begins to use up the oxygen in your muscles, and lactic acid builds up and your muscles begin to burn as they fatigue and give out. Generating more oxygen in the muscles by increasing blood flow and nitric oxide can help extend endurance and muscle strength, allowing for more reps and strength to go beyond previous limits!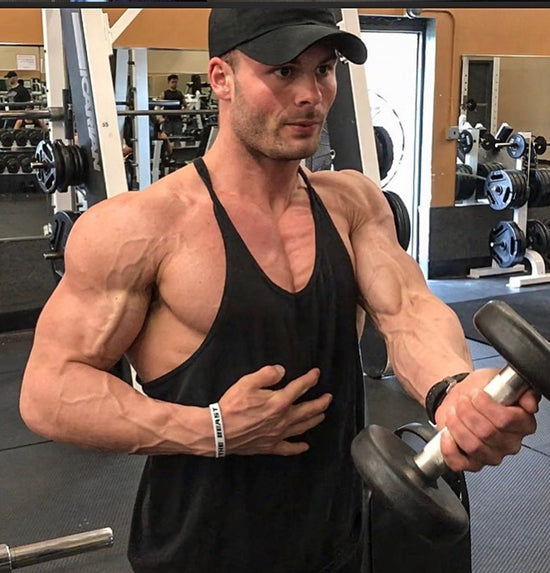 THE PINNACLE OF PUMPS
PUMP MODE's multiple modes of action combine the most powerful nitric oxide enhancers including patented NO3T Betaine Nitrate which uses a unique pathway to boost nitric oxide levels, and HYDROMAX for next level muscle hydration that fills muscles and creates the vascular effect you seek in the gym! Plus, key vitamins and antioxidants help preserve N.O. to support the maximum pump effect!
HOW TO USE
As a dietary supplement, mix 1 scoop of PumpMode® with 8-10 oz of water, pre-workout, or beverage of your choice 15-30 minutes before training. Vary amount of cold water by taste preference.