Intense energy*
Maximum focus*
Amplified pumps*
Explosive power*
Regular price
Sale price
$ 29.99
Unit price
per
30 Day Money Back Guarantee
DIRECTIONS

As a dietary supplement, take 1 scoop with 8 oz (236 mL) of cold water 15-30 minutes before training. To avoid sleeplessness, do not take within 4 hours of sleep. Warning: Not for use by those with pre-existing medical conditions; those taking any medications; those under the age of 18; those that are caffeine, niacin, or beta-alanine sensitive or women that are contemplating pregnancy, pregnant or nursing. Consult your physician prior to using this product if you are taking any prescription or over-the-counter medication or supplements. Do not use this product if you are at risk or are being treated for any medical condition including, but not limited to: high or low blood pressure; cardiac arrhythmia; stroke; heart, liver, kidney or thyroid disease; seizure disorder; psychiatric disease; diabetes; difficulty urinating due to prostate enlargement or if you are taking a MAO inhibitor. Discontinue use and consult your healthcare professional if you experience any adverse reaction to this product. Keep out of reach of all children. Do not exceed recommended serving size or suggested use for any reason. Discontinue use 2 weeks prior to surgery. * These statements have not been evaluated by the Food and Drug Administration. This product is not intended to diagnose, treat, cure or prevent any disease.
SHIPPING

We only ship to locations within the United States. For international customers, please check out our Where to Buy page to see where EVLution Nutrition products are sold in your country.

Our team normally processes orders within 24-48 hours after they are placed. Please see below for normal shipping estimates after the order has been processed.

Contiguous US:
Standard Shipping: 5-7 business days

Alaska & Hawaii:
Standard Shipping: 7-10 business days

PLEASE NOTE: Carriers may experience shipping delays from time to time. So while we make every effort to get your order to you as soon as possible, delays may occur so please allow extra time for delivery.

IMPORTANT: Your order may be shipped in multiple packages and/or deliveries. If you have not received your full order with the first delivery, don't worry as the rest of your order should arrive within 1-2 business days afterwards.
View full details
What makes engn better?
Explosive energy that lasts
ENGN uses an innovative 2-Stage process to create more intense, lasting energy without the crash. ENGN combines pure caffeine and B-vitamins for quick uptake, along with a second stage of energy created by VitaShure, which creates a longer lasting energy response and is designed to minimize the post workout crash.
Elevated mind to muscle connection
ENGN combines the most comprehensive and proven mental focus ingredients to elevate the connection between your body and your mind. This is one of the most important secrets to success in building muscle and performing at your peak. The more you can improve this connection, the more muscle fibers you will activate. Elevating this connection increases the number of muscle fibers being used in training, resulting in better quality lifts that produce better quality muscle development.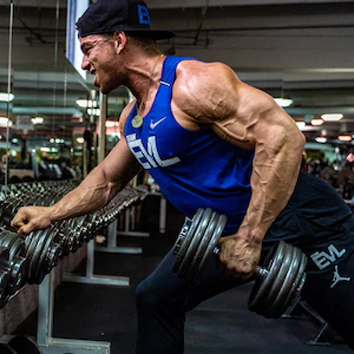 Power, pumps and endurance
Constant improvement requires a winning trifecta of building strength, increasing blood flow and extending endurance so you can reach the next level. Key ingredients including Carnosyn Beta-Alanine, Betaine, Agmass, L-Tyrosine and Creatine are the foundation of ENGN's complete formula. Together, they supply the most advanced ingredients to get you pumped, powered up and dialed-in so you can train harder every workout session.
Maximum athletic performance
ENGN's revolutionary formula is all about game changing progress every time you hit the gym, field or court! Simply put, we never settle, and we formulated ENGN to give you the tunnel vision focus, positive mental state, drive, strength, pumps and unmatched energy with less chance of crash, for the best workouts throughout your training regimen.
HOW TO USE
As a dietary supplement, take 1 scoop with 8 oz (236 mL) of cold water 15-30 minutes before training. To avoid sleeplessness, do not take within 4 hours of sleep.